Civil War L, P & Co. Daguerreotype Antique Union Gutta Percha Case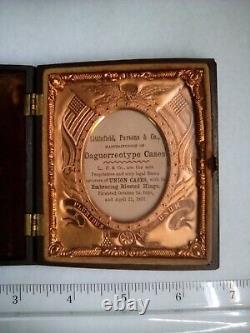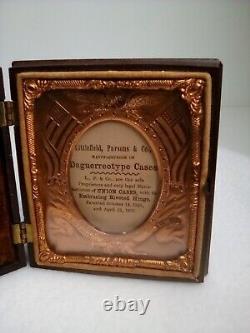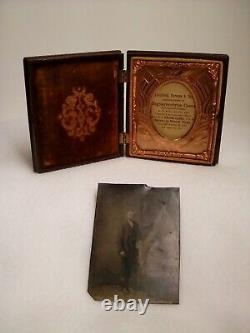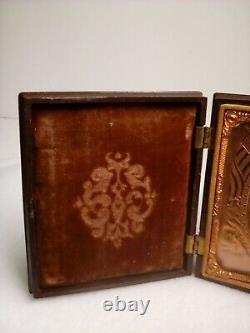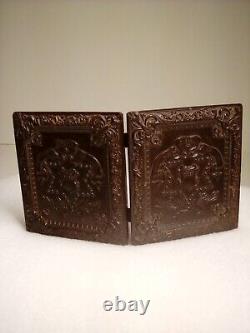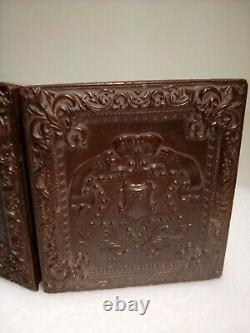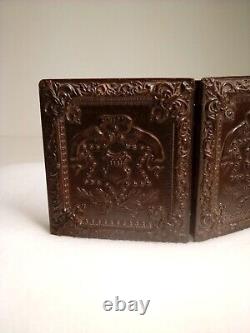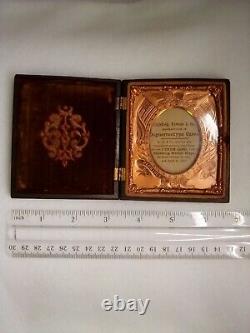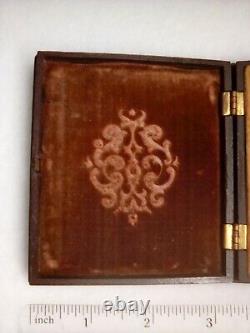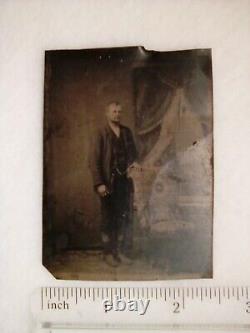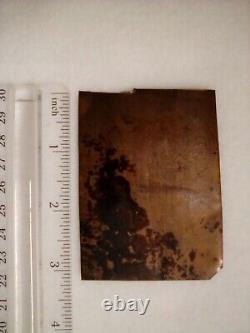 Closed it is 3.5 X 3. Inside left is embossed fleur de leis. Probably held a small tin type of a Union Soldier.
Gold tone engraved plate is behind glass and in perfect condition. Tin type is typical man standing by chair in a parlor.