Gent by Mathew B. Brady. Pre- Civil War Daguerreotype. Not ambrotype-tintype-cdv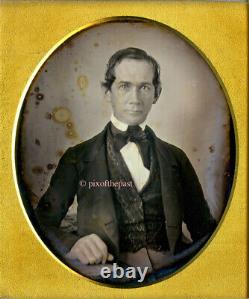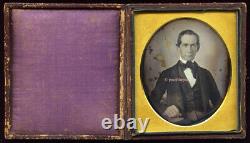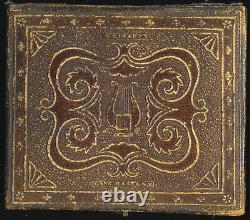 B y civil war photographer Mathew B. Brady , circa 1843 early in his career daguerreotype. 1/6th plate (2.75 x 3.25). He resides in a complete leather case with a repaired hinge stamped on the front M. Brady" & "Case Maker with a violet silk pillow.
Professionally resealed with P-90 archival tape and new glass. Condition as seen including spots here and there that could likely be removed by a professional. Otherwise should be considered in excellent condition for its age.