Vicksburg Civil War Letters Matching Armed Tintype 25th Wisconsin Volunteers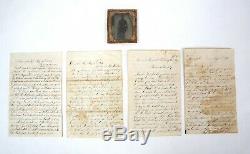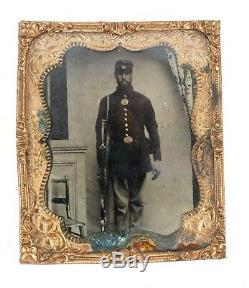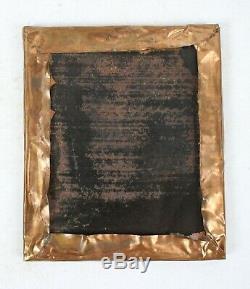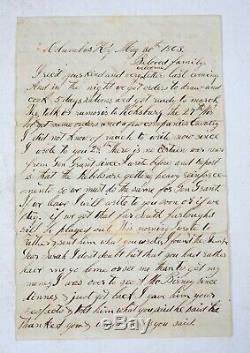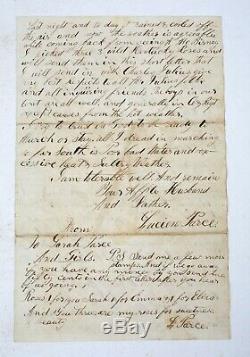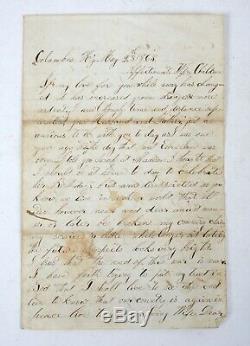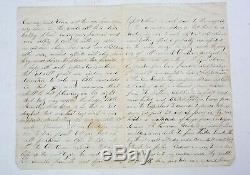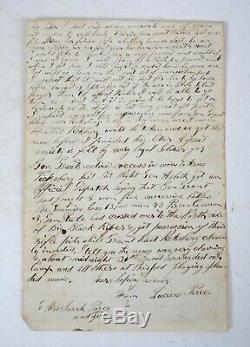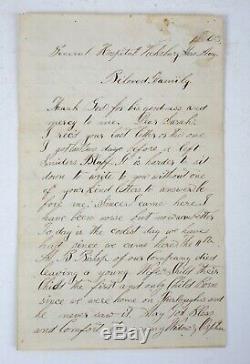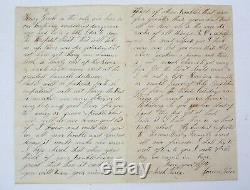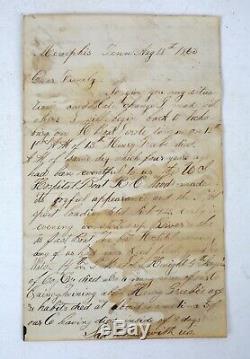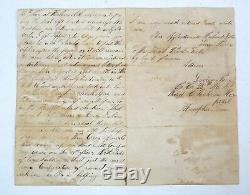 This lot of 4 Civil War letters from the siege of Vicksburg is fresh to the market. The tintype was taped to the glass that the framed letters were in. The son of WWII vet at the sale confirmed that the tintype image was his great-great-grandfather on his mother's side. His family name is Lein.
The soldier's name was Lucien Parce of the 25th Infantry Regiment of the Wisconsin Volunteers. I removed the letters from the non-period frame --- my guess is early 20th century on the frame ---- because there had been some recent water damage. Plus I wanted to read the front and the back of each letter. The letters are completely dry and hold together just fine. The letters are totally readable in my opinion, but check out the photos yourself. There is some writing coming through from the other side, but overall the letters are in good shape-- except some of the water staining on the last letters.
The content of these letters is some of the best I have seen. Soldier Parce writes first on May 28, 1863 from Columbus Kentucky full of hope for the upcoming action and the love of his family: Affectionate wife & children. If my love for you while away has changed it has increased grown stronger & more ardent. I trust the end of this war is near. I have faith trying to put my trust in God that I shall live to see the end, live to know that our country is again in peace, live to see you loving wife dear dear Emma & sweet Elira and then even our home in the wood will be a dear happy place.
" Parce then goes on to write about "taking up arms in front but keep up living in the rear besides a multitude of dangers from contageous (sic) diseases. The is ironic --- Parce succumbs to disease at the end of the summer after the siege ends in July. The next letter is dated May 30th also from Columbus and mentions order to draw and cook 5 days rations and get ready to march.
The 27th Wis Vol got the same orders. There is no certain war news from Gen Grant since I wrote before and report is that the Rebels are getting heavy reinforcements so we must do the same for Gen Grant.
Plus: Roses for you Sarah, for Emma, for Elira. And you three are my roses for sweetness and beauty. The next letter is dated August 12th, 1863. The battle is over, but Parce is in the Vicksburg General Hospital.
He talks of dying soldiers and widows and orphans. And he talks of the hospital boat that will take us up river was due yesterday but not here yet. Many an anxious look is hourly cast up the river. But I will be patient for to be impatient will not hurry the boat or make me any better or any body any good. Dear for you to worry as grieves and trouble about me will do me know (sic) good but if I knew and could see you in all your trouble and you not know it would make me worse.
I hope Sarah that when you think of your trouble being so great that then at such times you will turn your mind and think of others troubles that are far greater than yours and that? All in him who is the wise director of all things. The last letter is dated August 18, 1863. He has taken the hospital boat to Memphis and he is sicker.
He also talks about soldiers who have died. " After he is done writing about the others he writes: "The Dr.
Your affectionate Husband & Father, Lucien Parce. I do not know if this is his last letter but he dies very soon. The records I have checked have him either dying on August 20 or August 27 in Memphis of disease. If any of you Civil War experts want to help out with any corrections, comments, or questions, please jump in. Thank you for wading through all of this.
THE FINE PRINT AND FAQS. Carefully examine my studio-quality photographs.
I do my best to document any flaws or issues. I tend to go overboard in showing flaws.
I also do my best to accurately describe the items I find. Some categories I know better than others.
I will tell you what I know and what I have researched. After that you are on your own.
Please ask questions and I will help out if I can. Some eBayers have been very generous helping me out with the nuances of certain categories. Feel free to help me out with your knowledge. I welcome your expertise and enjoy learning about new stuff. If for some reason you can not meet that time frame, please let me know within that 48 hours and I will work with you.
I basically sell As Is. This includes outright mistakes, misrepresentations, or any errors on my part. I do not know everything about everything (don't tell my kids that please).
I do not end auctions early unless you are offering to pay off my mortgage -- both 1st and 2nd. In that case, feel free to offer away.
Or wait until I send an invoice. The item "Vicksburg Civil War Letters Matching Armed Tintype 25th Wisconsin Volunteers" is in sale since Wednesday, July 31, 2019.
This item is in the category "Collectibles\Militaria\Civil War (1861-65)\Original Period Items\Other Civil War Original Items". The seller is "joki*" and is located in Milwaukee, Wisconsin. This item can be shipped to United States.