2 OF SAME Civil War Soldier Photo 1ST LT DANIEL B. MERRIMAN HISTORIC CDV NY RARE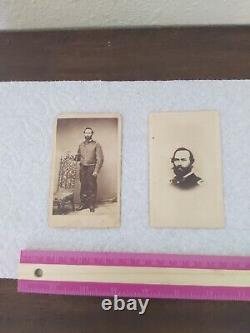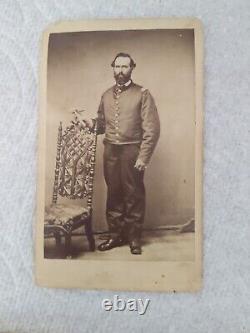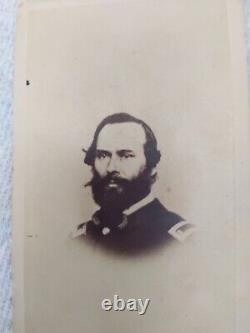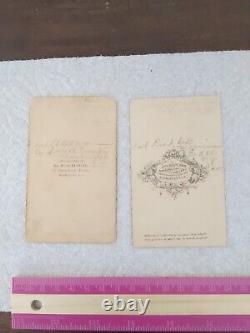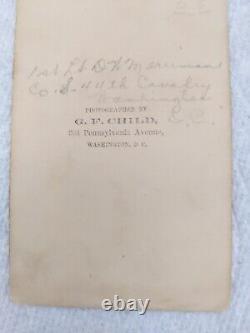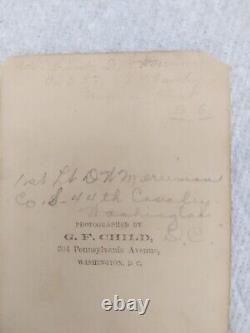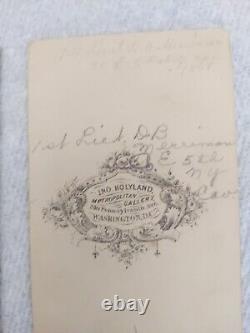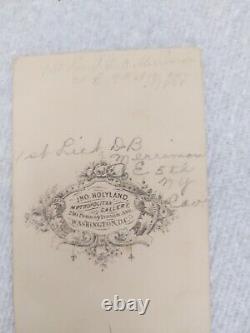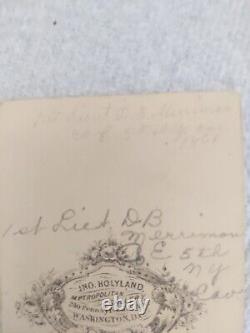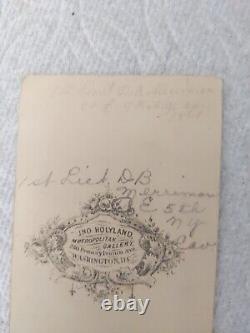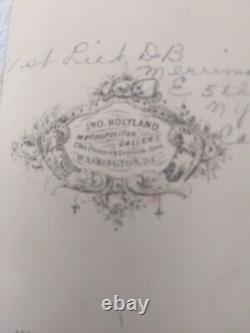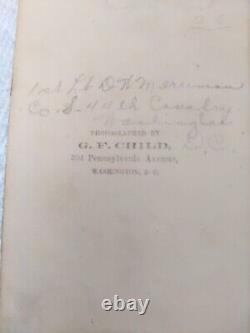 2 PHOTOS of 1st LT Daniel B. E and later 100 days in 1864 as Adjutant to 132nd Illinois CO. Information on back of cards has been copied from faded information at top back of card-- more or less.
1Bust photo looks to be early with correct information on back-- Back of card reads : 1st luit d b Merriman co e 5th ny cav. 2 The Full Standing photo looks like it has 1864 dated in information and some conflicting information to what is recorded-- from whoever was memorializing i assume- -- Anyway, looks like Daniel is in new uniform for his 1864 staff job and is holding some document or papers--may be his transfer orders? Back of card reads : 1st LT D W Merriman CO S 44TH Cavalry Washington DC. I found an example of Daniels' signature on his Wikipedia page (photo) and it doesn't look like the same writing on the back of these cards-- i could be wrong. Rank out : 1st LT / Adjutant.
Anyway, historic figure with lots of information available. S or 44th cavalry that i could find and contradicts historic record.