CIVIL War 76th Ohio Grouping Generals Personal Items Photographs Field Reports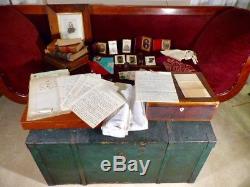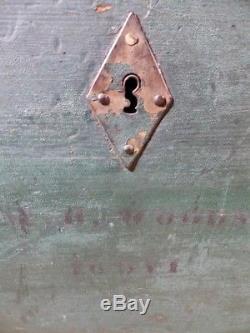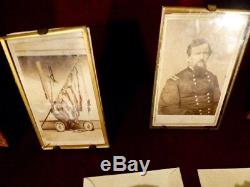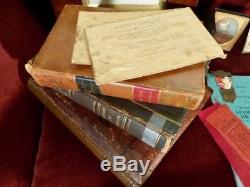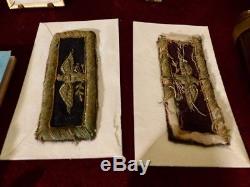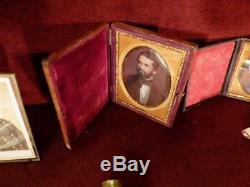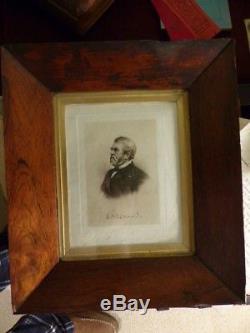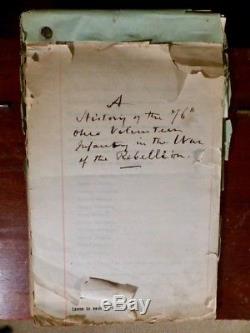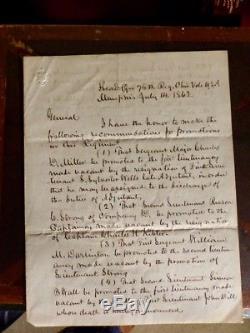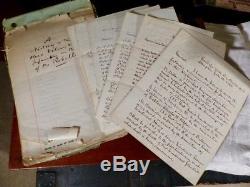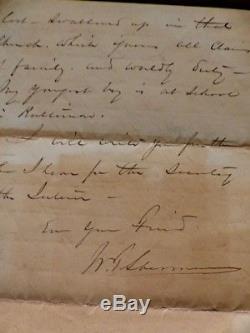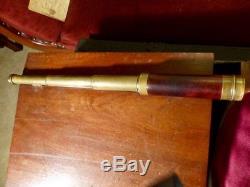 Over the next few weeks, we will be offering several high-end antiques, art and collectables from a private estate. Ohio Volunteer Infantry, organized in Newark, Ohio on February 9, 1962 and discharged on July 24, 1865 in Columbus, Ohio. Woods commanded the Regiment along with his brother Lieutenant Colonel William Burnham Woods. Each man went on to great things.
Charles became an important Brigadier General in the Regular Army and William would go on to serve as a United States Supreme Court Justice along with other important legislative and judicial roles. This Regiment saw great action and participated in 44 battles; moved 9,625 miles on foot, by rail, and by water; engaged in Kentucky, Missouri, Arkansas, Tennessee, Louisiana, Mississippi, Alabama, Georgia, South Carolina, North Carolina, and Virginia. 241 men were wounded in battle; 351 died on the field or in hospitals. Here is a listing of significant battles.
April 30 to May 30, 1862. May 18 to July 4, 1863. May 25 to June 4, 1864. In addition to many published works on the 76. Ohio, there is a large stone monument at Vicksburg National Military Park dedicated to the 76.
Ohio Infantry celebrating the unit attached to Col. Woods' 2d Brigade, of Maj. Frederick Steele's and Brig. Thayer's 1st Division, of Maj.
Sherman's and Frederick Steele's XV Army Corps, and commanded by Lt. Sherman remained close after the Civil War and Sherman is said to have helped W. Woods obtain his appointment to the U. See the undated post-Civil War letter clearly signed W. Sherman to Woods talking about our Lancaster boys a reference to the 76.
Ohio and other personal matters. Included are 29 pages of beautifully hand-written pages of battle reports, field promotions and operations of the 76. Ohio from 1862 to 1864. A July 14, 1862 letter signed by Lt.
Woods while he commanding the 76. Regiment of the Ohio Volunteers from Memphis, Tennessee, recommending the promotions of Miller, Strong, Darlinton, Wall, Servent and Battee, all to officer ranks. A July 14, 1862 letter signed Lt.
Woods concerning promotions but also describes a trial in which Woods was then presiding over as military Judge Advocate of an old Arkansas son of a bitch for murder. The letter also praises the 11.
A July 25, 1863 field report signed by Col. Woods concerning operations from July 5 to July 25 after leaving camp near Vicksburg and details of those killed and wounded near Jackson. An October 28, 1863 field report from Alabama with details of operations and engagements with the enemy on October 26.
Signed by Brigadier General C. Woods who commanded a Brigade made up of the 12. For example, At this point the firing was very heavy, but of short duration. The enemy abandoned their position and fell back to Little Bear Creek.
They made a stand upon a hill which commanded the valley between us. A fantastic May 20, 1864 field report bound by an original strip of faded red silk signed by Brigadier General C. Woods drafted near Kingston, Georgia is made up of 5 pages with vivid details of skirmishes and battles from May 13. In the Battle of Resaca, Georgia. Also attached are 5 pages of hand-written lists of the killed and wounded of the 7.
Included is a hand-written, but mostly typed, post-Civil War manuscript entitled A History of the 76. Ohio Volunteer Infantry in the War of the Rebellion. This is guaranteed to be unpublished and the purchaser will have full-rights to the use the materials in any way desired. It was most likely written by W. Woods on legal stationary of the type used in federal legal pleadings and filings.
Come with a display car indicating this and other info about W. Woods A Great Leader of the Licking Volunteers. It is a very readable and interesting account of the organization, details of engagements with the enemy from a first-hand perspective, promotions with related accounts as to why, and operations of the 76. Ohio in each battle and some post-war activity of the leaders and veterans which is 45 pages long with many pages of an Appendix with hand-written roles of the 76. While there are many books written about the 76.
Ohio, this manuscript is unique and a great read. Campaign chest foot locker 18 inches by 19 inches by 36 inches with blacksmith made parts and possible Southern pine indicating wartime manufacture. Original green patina paint with traces of lettering reading W B Woods 76 OVI. Wood lap desk 12 ½ inches by 14 ½ inches by 3 ¼ inches with a inkwell drawer and compartment holding what is likely an American made unmarked field glass in working condition. The lid is cracked with a crude 20. Century stained plywood and glue repair on the underside. Inlaid star, arrows and bone shield box 13 inches, by 10 ¼ inches by 5 inches with a missing interior lid (possibly was a mirror) but red velvet bottom lining.
Two loose Civil War Infantry officer vest buttons. CDV of Charles Woods as Brigadier General.
Gauntlet gloves with wear but overall sound condition stamped. Gauranteed Genuine Buckskin and 7 1/4.
Crimson shash with some moth damage. Daguerrotype of pre-Civil War W.
Patriotic envelopes with Colonel sideboards and veteran Commander badge. With the silver medal separated from the hanger. Wood gavel with original patina. GAR materials from the 1933 encampment include a medal and pamphlet. Two cards describe some the above items along with a sword and uniform that are not part of this group of items for sale.
These cards may have assisted the display of these items at the 1933 or earlier encampments or activities of the GAR veteran group. Supreme Court Justice and housed in a much earlier American walnut and gold guilt frame 12 ¾ inches by 14 ½ inches.
Original glass with a light scratch detectable at an angle and some very slight molding to inner glass but paper engraving seems fine. 9 inches by 11 inches family photo album of Woods family. No photos of the Commanders, but likely photos of W.
Woods family who reportedly stayed in Ohio when he served as a federal Appeals Judge in the South following the Civil War and later U. Supreme Court Justice in Washington D. 26 large CDVs all with central Ohio photographers and the woman in the front and pictures of boy or boys match W. Woods family descriptions as well as the Daguerreotypes of the woman and boy. Several tintypes of family members on the last few pages. Roster of Ohio Soldiers book stamped on inner cover Compliments of S. Spine in poor condition but the pages containing the history and roster of the Ohio 76.
Book Conklings Treatise Courts of the United States dated 1831 describing the make up of federal courts and stamped W. Civil War era cotton bedsheet or summer coverlet with hand sewing in very good condition. You will not be disappointed. The item "CIVIL WAR 76TH OHIO GROUPING GENERALS PERSONAL ITEMS PHOTOGRAPHS FIELD REPORTS" is in sale since Wednesday, December 19, 2018.
This item is in the category "Collectibles\Militaria\Civil War (1861-65)\Original Period Items\Other Civil War Original Items". The seller is "4424ever" and is located in Columbus, Ohio. This item can be shipped to United States.
Modified Item: No
Country/Region of Manufacture: United States
California Prop 65 Warning: Sold as Lot