Possible Super Rare Opalotype of then Civil War Colonel George Armstrong Custer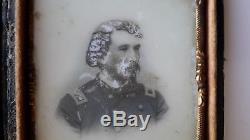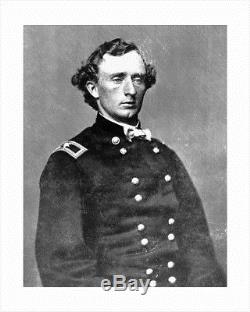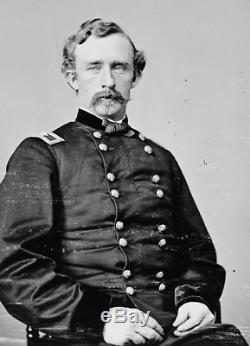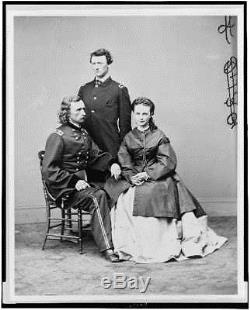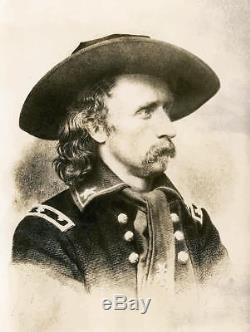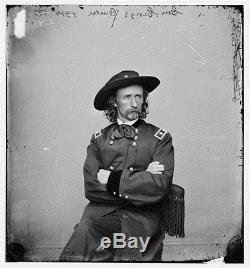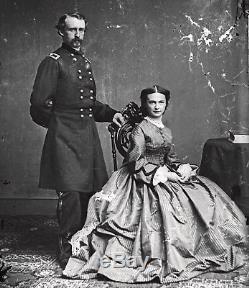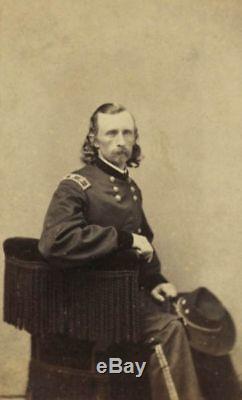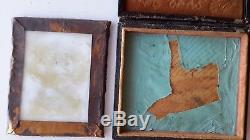 Possible One of a kind extremely Rare Opalotype of then Colonel George Armstrong Custer. See Photo's for Condition. The other photo's provided are for help in comparing this photo to other known photo's, only and are not for sale. I believe this to be. A super rare early photograph of the famous General George Armstrong Custer.
This Photo would have been taken between a short period (September 19 1864 and October 19 1864) when Custer Held the rank of full Bird Colonel. It is well known Custer had a passion for having his photograph taken. Possibly being the most photographed General in History. This Opalotype, sometimes referred to as milk glass or ivorytype, Shows Who I believe is Custer with his Colonel Shoulder straps in the uniform style that he has been previously photographed in, see pictures. George Armstrong Custer (December 5, 1839 June 25, 1876) was a United States Army officer and cavalry commander in the American Civil War and the American Indian Wars. Raised in Michigan and Ohio, Custer was admitted to West Point in 1857, where he graduated last in his class in 1861. With the outbreak of the Civil War, Custer was called to serve with the Union Army. Custer's promotions and ranks including his six brevet [temporary] promotions which were all for gallant and meritorious services at five different battles and one campaign. Second Lieutenant, 2nd Cavalry: June 24, 1861 First Lieutenant, 5th Cavalry: July 17, 1862 Captain Staff, Additional Aide-De-Camp: June 5, 1862 Brigadier General, U. Volunteers: June 29, 1863 Brevet Major, July 3, 1863 (Battle of Gettysburg, Pennsylvania).
Captain, 5th Cavalry: May 8, 1864 Brevet Lieutenant Colonel: May 11, 1864 (Battle of Yellow Tavern - Combat at Meadow). Brevet Colonel: September 19, 1864 (Battle of Winchester, Virginia). Volunteers: October 19, 1864 (Battle of Winchester and Fisher's Hill, Virginia) Brevet Brigadier General, U.
Army, March 13, 1865 (Battle of Five Forks, Virginia) Brevet Major General, U. Army: March 13, 1865 (The campaign ending in the surrender of the Army of Northern Virginia). Volunteers: April 15, 1865 Mustered out of Volunteer Service: February 1, 1866. Lieutenant Colonel, 7th Cavalry: July 28, 1866 (killed at the Battle of the Little Bighorn, June 25, 1876). From Wikipedia, the free encyclopedia.
Or opaltype is an early technique of photography. Opalotypes were printed on sheets of opaque, translucent white glass; early opalotypes were sometimes hand-tinted with colors to enhance their effect. The effect of opalotype has been compared to watercolor or even pastel in its softer coloring and tender mood.
For beauty and delicacy of detail, are equal to ivory miniatures. The basic opalotype technique, involving wet collodion and silver gelatin, was patented in 1857 by Glover and Bold of Liverpool. Opalotypes exploited two basic techniques, using either the transfer of a carbon print onto glass, or the exposure of light-sensitive emulsion on the glass surface to the negative.
Opalotype photography, never common, was practiced in various forms until it waned and disappeared in the 1930s. "Milk glass positive" is another alternative term for an opalotype. Opalotype is one of a number of early photographic techniques now generally consigned to historical status, including ambrotype. This and many other historical photographic methods are now considered alternative photographic techniques and are practised by a small number of dedicated artists. After retiring and downsizing I no longer have the available area to display them properly and I wish to pass these items on to someone who may have the room to display and appreciate them fully. Please see my other civil war listed items. Please view photo's and make your own decision on the condition.
The item "Possible Super Rare Opalotype of then Civil War Colonel George Armstrong Custer" is in sale since Thursday, February 08, 2018. This item is in the category "Collectibles\Militaria\Civil War (1861-65)\Original Period Items\Photographs". The seller is "ke1sean" and is located in Sparta, North Carolina.
This item can be shipped to United States.