CIVIL WAR ROGER B. TANEY, CHIEF JUSTICE of UNITED STATES AMERICA 1898 DRED SCOTT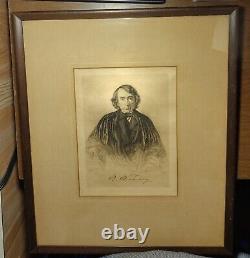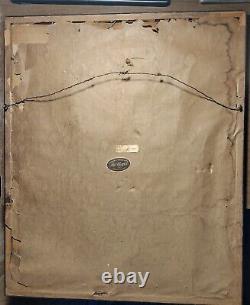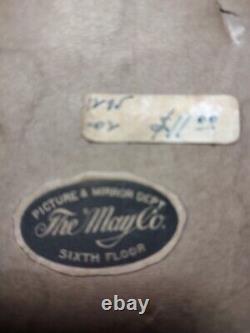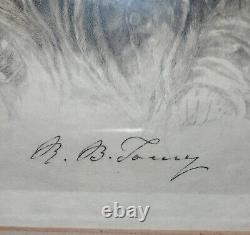 Late 19th century portrait of Roger B Taney, the 5th Chief Justice of the United States of America. Chief Justice Taney is most known for the Dred Scott decision in which Dred Scott was denied freedom on the basis that slaves were not deemed citizens. Chief Justice Taney was the first Roman Catholic to serve on the court. Another interesting fact of Chief Justice Taney's life was his wife was the sister of Francis Scott Key, who wrote the Star Spangled Banner.
The portrait is signed Max Rosenthal Phila, 98. The frame has a tag from The May Co Picture & Mirror Dept Sixth Floor. Please view the pictures for condition. Feel free to contact me with any questions.