ID'd Civil War Soldier & Wife Missouri or Arkansas, 1860s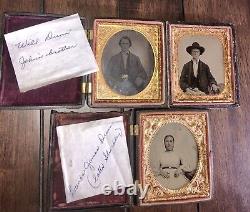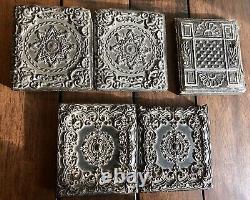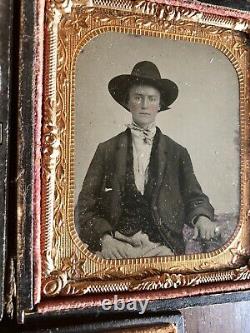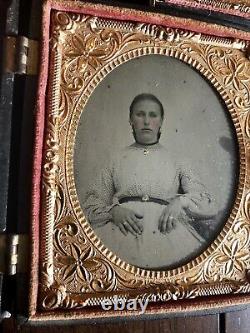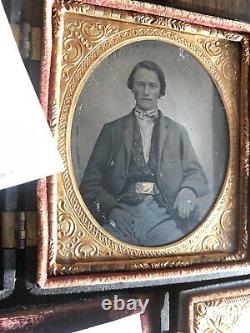 Lot of three original sixth-plate (1/6) tintypes. Soldier with gold painted belt buckle and ring. Identified as "Will Dunn, John's brother"; second. Photo of the same man wearing a hat... Have been taken on the same day, though his ring is. On a different finger; third photo of a young woman.
Identified as, "Lucinda James Dunn (later Shockley)". Based on the names I was able to research the family. Lucinda (AKA Lucindy/Lucenda) James was born in Missouri. And married one of the Dunn brothers, Gifford AKA Guilford.
Dunn in Missouri in 1864. Shockley in 1875, so Dunn was likely dead by then. Know if "Will" = Gifford.. Maybe a nickname or middle name?
The Dunn family was from Georgia originally but lived in. Arkansas at the outbreak of the war.. So I would think he. Fought for Arkansas, but possibly Missouri.
Tintypes are in very nice condition as a whole, particularly. The one of Will in his hat.
The one in uniform has some mat. The thermoplastic cases have some damage. Lucinda's is missing a top rail on the left side.